02 Aug

GA4 WTF? – Google Analytics 4 What's The Fuss?

If you have Google Analytics connected to your website you've probably received, almost daily, confusing reminders to switch to GA4… and it's likely you've trashed most of those emails, believe me you are not alone.

In this blog we'll demystify what all the fuss is about, and identify why it could be the best thing you've done for your business in years.

Google Analytics 4 (GA4) is the latest version of Google's analytics platform. It's a big departure from the previous version, Universal Analytics (UA), and there are a few things you need to know to get it to work better for your business.
The Default Account Isn't Enough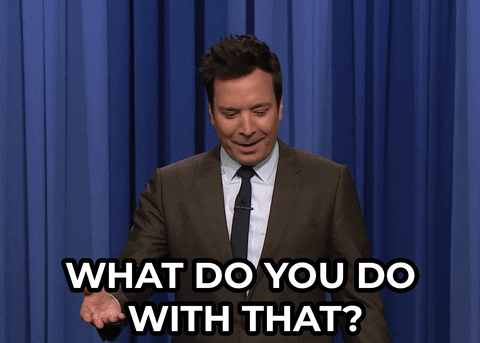 Yip, that's the first truth. If you have an existing analytics account, you'll already have a default GA4 account created. "Yay!" you think "I didn't have to lift a finger – thanks Google, you're the best!" Hmmmmm, not really because this account doesn't give you all the features and benefits of GA4, in fact it misses out some key measurements that you would've expected from the old analytics.
If you want to get the most out of GA4, there are a number of manual adjustments that need to be made. Here are some of the benefits of manually adapting your default GA4 account:
More meaningful measurements:
A manual adjustment gives you access to more measurements, such as file download names and custom events that match your business goals or KPI's. This gives you a better understanding of your audience and how they interact with your website.
More knowledge about your audience:
You can activate signals to learn more about your audience. For example, you can track which city they viewed your website from what marketing channel brought them to your site and their age and gender. This information can help you target your marketing more effectively.
Custom measurements:
You can set up custom measurements to track specific button or link clicks on your website. This gives you even more insights into how your audience is using your website and allows you to make decisions on improving web layout to incite more action from your visitors.
6 Key Measurements Every Business Should Be Watching
In general a lot of businesses do not utilise the information that Google Analytics can tell them about their business and audience. It's not entirely surprising as Analytics reports aren't great reading and not every business owner is a data scientist. That's where TGM's Monthly reports made by actual humans can help.
Here are 6 key measurements that every business should be watching in their GA4 account:
Sessions: This is the number of times that people visit your website.
It will tell you if any marketing or external communications are having an effect on site visits. Or quite simply – is your marketing working to drive traffic to your website.
Users: This is the number of unique people who visit your website.
This tells you how many new visitors came to your site and how many are returning visitors … ding ding ding warm leads alert! With signals turned on you will also know where they came from their age and gender plus a host of other information.
Pages per Session: This is the average number of pages that people view during a session.
This will tell you if you are holding the attention of your visitors and will be an indication that your website is easy to navigate or not and the content guides them to other areas of importance.
Traffic Source: This is the percentage of people who leave your website after viewing only one page.
High bounce rate = bad, low bounce rate = good. If you have a high bounce rate you either have an amazing landing page that answers all of their questions and gets them to take action and sign up/subscribe/buy on the one page or you bored them quickly, they couldn't find what they were after and you didn't guide them to take action.
Conversion Rate: This is the percentage of people who take a desired action on your website, such as making a purchase or signing up for a newsletter.
This is super important as it helps you to measure your return on ad spend and other marketing.
Traffic source: This tells you where your website users are coming from, whether that is the channel that lead them to your site (Social, Google ads, Organic search or Direct) or the geographic region they are from. This is key to informing where to target your advertising and on what platforms.
Why These Measurements Are Important
These measurements are important because they can help you understand how people are using your website and how you can improve your marketing plus give you an indication of your marketing return on investment.
It's Time You Unleashed GA4's True Potential
GA4 is the future of analytics, and it's a powerful tool that can help you understand your market better and make better marketing decisions. But you don't have to do it alone, and quite frankly we wouldn't wish it upon our worst enemies to try and figure it out themselves, so if you're ready to unlock the power of GA4 and gain invaluable insights into your market we at TGM Creative are here to help you get started!
Our marketing team can set up your GA4 account, create custom measurements to match your business goals, and connect external properties such as social media and Google ads ensuring that you maximise GA4's potential to understand your audience better, boost conversions, and drive growth.
Contact us today to schedule a consultation and get the business insights you really need with GA4!
Get in touch